Weddings and Reunions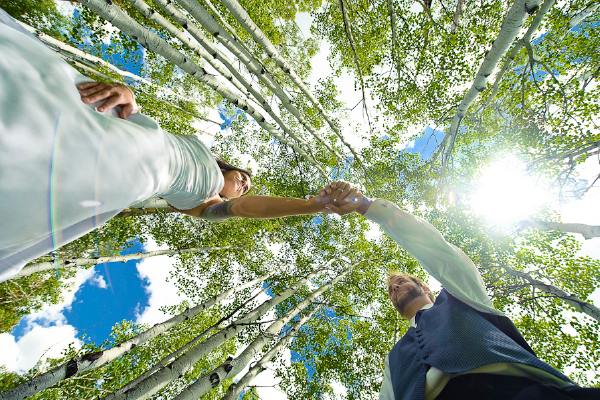 Photo courtesy of: stevezphotography.com
The Midnight Ranch is the perfect setting for your unforgettable mountain
wedding! Click here for more information about our gorgeous wedding site.
The Bride and Groom, wedding party, family and friends may choose from our vacation homes, that can accommodate approximately 32 guests. Other lodging is available close by.
Our ceremony and reception site can accommodate 200+ guests. There is plenty of
room to put up tents and still enjoy the beauty of our 105-acre high mountain setting.
So turn up the music… it's time to party all night long!
Planning a family reunion? The Midnight Ranch is the place!
Please check out some of the weddings we've hosted at The Midnight Ranch:
Will and Elizabeth's Wedding – view photos by MKP Imagery
Lindsay and Brandon's Wedding – view photos by Sean Lara
Jess and Whitney's Wedding – view photos by Dana Romanoff
Kelly and Stephan's Wedding – view photos by www.jensensutta.com
Morgan and Pete's Wedding – view photos by www.mariannebrownphotography.com
Jessica and Michael's Wedding – view photos or watch a slideshow by www.andybarnhart.com
Carisa and Bryan's Wedding – watch their video
Lindsay and Suz's Wedding – view photos
Kristi and Danny's Wedding – view photos
Alita and Denny's Wedding – view photos